It's hard to be inspired sometimes. We hit plateaus in our work, and we just don't know what to do next, or where to look. I had this same experience when trying to figure out a post for my blog. Some of you may not know, but I blog according to the title of my blog. FAD. This stands for fashion, art and design. So, when I blog, I go in that exact order. First, a blog post about fashion, then one about art, and lastly design. For almost four months I have had a fashion and an art post up, but I just could not for the life of me think of a good post for design. Last week, I posted a blog about character design. While that is a great topic, it just was not the right timing for my blog. So, do you know what I did, I deleted it and kept thinking and brainstorming of a post. Finally, a week later it hit me, write about what you are experiencing now, a lack of inspiration. So, today I am giving you my top three tips to beating a lack of inspiration, and five websites that I love to use to help me get inspired.
Read this, Read that
My first tip to getting inspired is to read. Reading can give you different insights and views on things. It can help your brain start visualizing things. Some books don't have visuals, so it is up to your mind to picture these things in your head. However, don't limit yourself to a certain type of book. Read novels, magazines, encyclopedia's, kid's books, the bible, posters, signs, basically read everything.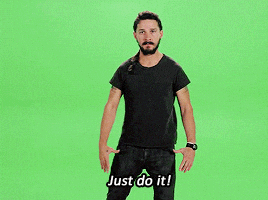 Just do it, even if you don't know what you are doing
Just start. When I hit a plateau in my art or fashion design, I just take a pencil and some paper and just start drawing. 8 times out of 10, I always get inspired halfway through. I just let my hands take the lead and go wherever they take me.
Keep your eyes peeled
Use one of your top senses to your advantage. Sight. If you look around you right now, and look closely at the things around you, you can find inspiration in the smallest things. The bookshelf on that wall suddenly becomes the building in a novel of a newly rich couple who flew all the way from Bucharest just to buy it as a holiday getaway for their spoiled 20-year-old twins. That piece of lint on your floor is now the new character for a home cleaning service. That odd and peculiar cloud in the sky just became the main focus for your collection that will take New York fashion week by storm. Inspiration is all around, just look a little closer.
Now that we have some helpful tips, let's look at some websites that are bound to give you some inspiration.
As always, Thank you for reading today's post. What are some ways that you get inspiration? Make sure to comment below. Thanks again for reading and have an awesome day!